Law Offices Of W. Andrew Phipps
Knowing what to do when a difficult situation comes up can be a challenge, especially if it is something you have not been through before. Facing criminal charges or working to recover from injuries sustained in an accident are difficult situations. Many people can go through their entire lives without having to figure out how to resolve such a situation. Turning to someone with experience helping people through such situations is often the smartest choice a person can make in such a situation.
Attorney Andrew Phipps has been guiding people through challenging situations for more than 15 years. During that time, he has been able to help thousands of people find the most direct path toward a resolution that allows them to reclaim and rebuild their lives. He offers skilled defense against all manner of traffic-related offenses as well as against more serious criminal charges. He also uses his experience in court to help him craft strong cases that can help the victims of accidents obtain the compensation they need to help make their recovery a reality.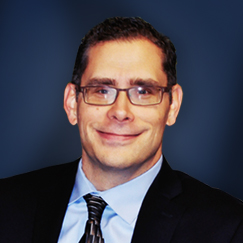 W.
Andrew
Phipps
Sole Practitioner
Undergraduate degree from St. Olaf College, 1991-1995. with majors in Political Science and American studies. Following college I attended Hamline University School of Law in St. Paul, MN. After law school I moved back to the Pacific Northwest and became a member of the Washington State Bar in November of 1999. I established the Law Office of W. Andrew Phipps in January of 2000. Since that time my focus has been on automobile defense. Originally my focus was on fighting traffic citations. After building up my practice with unique knowledge of traffic defense, I enlarged my practice to include criminal defense. Again the emphasis was on vehicular defense; D.U.I., Reckless Driving, and Personal Injury, resulting from automobile collisions. Since that time my practice has expanded to include all gross and simple misdemeanor defense.
Areas of Practice
50% Traffic Citation Defense
20% D.U.I. Defense
20% Criminal Defense
10% Personal Injury
Litigation Percentage
10% of Practice Devoted to Litigation
Education
Hamline University School of Law

, St. Paul, Minnesota

St. Olaf College

, Northfield, Minnesota

B.A. cum laude
Honors: with Honors
Major: Political Science and American Studies
References
Superior Court Justice Richard McDermott
Scott Hughes, Owner Hughes and Robbins
Classes/Seminars
Guest Lecturer, High Risk Insurance Agents, 2013 - 2014
Guest Lecturer, CLE Sponsored by Huges/Robbins, 2012 - 2014
Honors and Awards
Client Choice Award-AVVO

, 2012 - Present
Professional Associations and Memberships
Washington Association of Criminal Defense Lawyers

, 2000 - 2014

Citizens for Judicial Excellence

, 2010 - 2014
Past Employment Positions
Law Offices of W. Andrew Phipps, Owner, Managing Partner, 2000 - 2014
Location and Contact Information
12835 Newcastle Way, Suite 301
Newcastle, WA 98056
Telephone: (425) 688-0787
Fax: 425-637-7220
The Law Offices of W. Andrew Phipps is in Newcastle near Safeway and the Newcastle Library. Centrally located 6 miles from downtown Renton, 7.5 miles from downtown Bellevue, and 12 miles from downtown Seattle we have been helping clients all over Washington state defend all types of traffic violations for more than 15 years.